Main content starts here.
About Kyoto Yamashiro
About Kyoto Yamashiro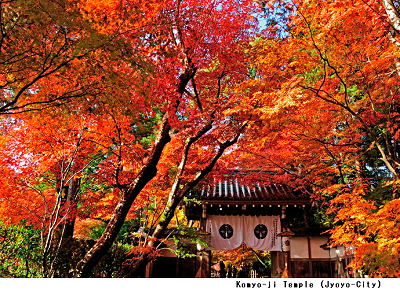 This region lies between the Shigaraki Mountains and other mountainous areas. The Katsura, Uji, and Kizu Rivers join in the northwest and flow into the Yodo River. Many roads and highways flow through the area due to its proximity to Kyoto, Nara, Shiga, and Osaka. It has a warm clime, and plants and flowers bloom days quicker here than in areas north of Kyoto City. Snow rarely collects in winter. This area is also rich in former Imperial Palaces, such as Kunikyo and Nagaokakyo, and has been culturally heavily influenced to this day by Nara and Kyoto. Production of Kirishima azalea, Joanji camellia, which only grows at Joanji Temple, and other plants is a thriving industry. World-famous Uji tea is also grown here, as are Kyoto brand vegetables such as Kyo Bamboo Shoots.
Access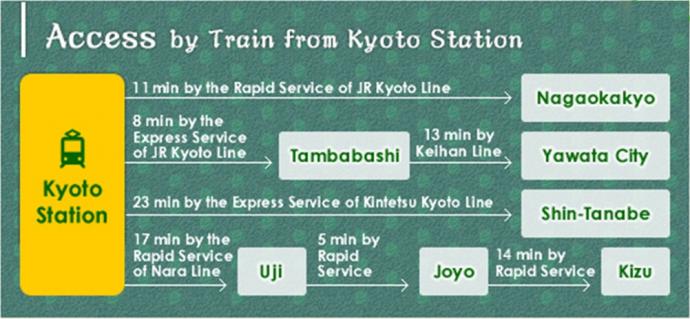 Map(Yamashiro Region)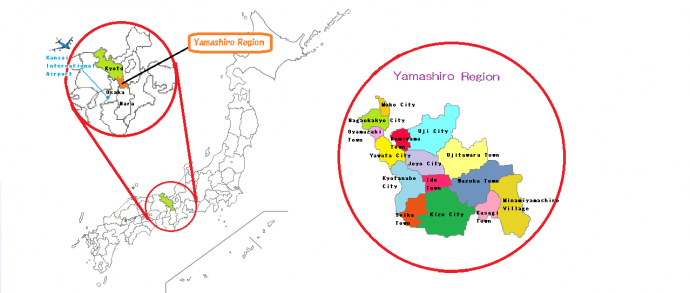 Route Map