Updated:December 27, 2018
Ceremony & Symposium
The Earth Hall of Fame KYOTO Commendation Ceremony & The Earth Forum Kyoto
Date : Saturday, February 9th, 2019 1:00 p.m. - 1:50 p.m.
Venue : Kyoto International Conference Center, Main Hall (Takaragaike, Sakyo Ward, Kyoto City)
Program :
> Opening Attraction ("History of the Earth Forum Kyoto" & music performance)
> Award ceremony
> Commemorative speech
[Inductees]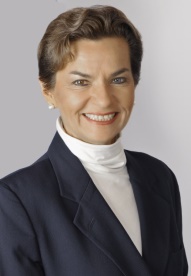 Christiana Figueres (Born in 1956, Costa Rica)
(Diplomat/Former Executive Secretary of the UN Framework Convention on Climate Change (UNFCCC))
Christiana Figueres is a world authority on global climate change and was the Executive Secretary of the UNFCCC from 2010-2016.
During her tenure at the UNFCCC Ms. Figueres brought together national and sub-national governments, corporations and activists, financial institutions and communities of faith, think tanks and technology providers, NGOs and parliamentarians, to jointly deliver the historic Paris Agreement on climate change.
In addition to her remarkable diplomatic achievements over the past 20 years, she is now known for founding partner of Global Optimism and currently Vice-Chair of the Global Covenant of Mayors for Climate and Energy, ClimateWorks Board Member, World Bank Climate Leader, Senior Fellow for Conservation International, Economic Council member for the Rockefeller Foundation Economic Council on Planetary Health and others.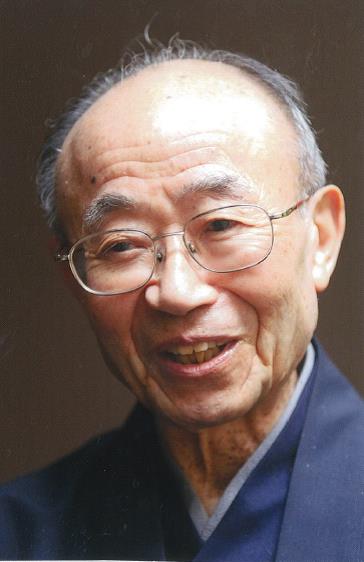 Yamaori Tetsuo (Born in 1931, Japan)
(Religious Scholar)
Religious Scholar; Professor emeritus of International Research Center for Japanese Studies; Professor of National Museum of Japanese History and Graduate University for Advanced Studies.
He has written numerous works under the theme of religion and philosophy.
In 2010 he was awarded the Order of the Sacred Treasure, Gold Rays with Neck Ribbon. His books related to environment include "Environment and Civilization: Japanese contributions for the future of our Earth" published in 2005.
His research and enlightenment activity from a view of religious study contribute to disseminate the way how to make harmonious coexistence with the natural surroundings.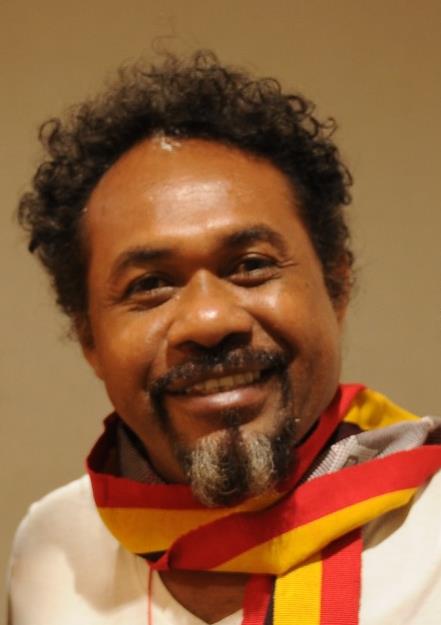 Ego Lemos (Born in 1972, East Timor) *Anniversary Prize
(Singer/Environmentalist)
Mr. Ego Lemos is a popular singer from East Timor, which is developing country independent in 2002. He also is known for practitioner to preserve water, forest and land.
He grew up amid the confusion of independence. At that time, he was touched by greatness of nature, and realized gratitude and power of music. These experiences motivate his future works as a singer and an environmentalist.
Spreading his idea on peace and nature all around the world, he was acknowledged by an Australian Aboriginal musician in 2006.
He had been a lecturer of sustainable agriculture at universities, and known for beloved singer. Today, based on his wish for children to learn the importance of nature by growing crops, he is energetically spreading the idea of introducing "Edible School Garden" in all elementary schools in East Timor.
The Earth Forum Kyoto
Date : Saturday, February 9th, 2019 2:10 p.m. - 4:40 p.m.
Venue : Kyoto International Conference Center, Main Hall (Takaragaike, Sakyo Ward, Kyoto City)
Program :
> Commemorative Lecture
 ・Christiana Figueres
 ・Yamaori Tetsuo

> Talk Session
 ・Ego Lemos X Ken-ichi Abe (Professor, Research Institute for Humanity and Nature)

> Panel Discussion
 ・Christiana Figueres
 ・Yamaori Tetsuo
 ・Takejiro Sueyoshi
  (Special Advisor to United Nations Environment Programme Finance Initiative in the Asia Pacific region/Special Advisor to UNEP FI)
<<Coordinator>>
Juichi Yamagiwa (President, Kyoto University)
The Earth Hall of Fame KYOTO Application Enquiry Office
To apply to participate in the Ceremony & Symposium, please tell us your full name, home address, phone number, by Email.
Inter Group Corporation
TEL:06-6372-3051
FAX:06-6376-2362
Email:earth-kyoto@intergroup.co.jp