Updated:February 14, 2020
The 11th Inductees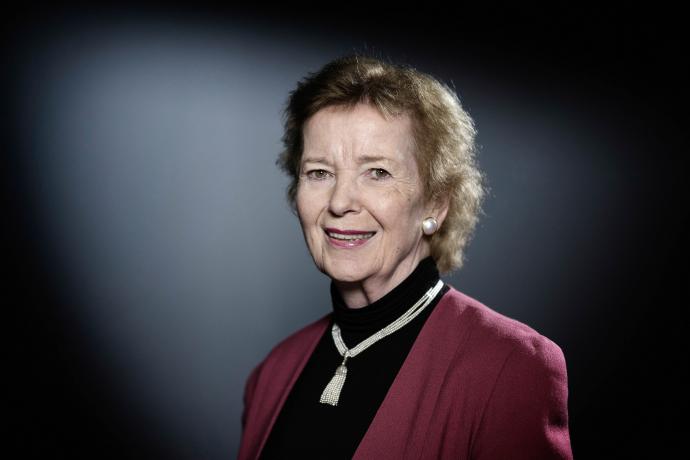 Ms. Mary Robinson (Born in 1944, Ireland)
(Former President of Ireland, Former UN High Commissioner for Human Rights)
Mary Robinson is Chair of The Elders, an independent group of global leaders founded by Nelson Mandela in 2007, who work together for peace, justice and human rights.

Mary Robinson was the first woman President of Ireland (1990-1997) and is a former United Nations High Commissioner for Human Rights (1997-2002). A tireless advocate for justice, she was President of Realizing Rights: The Ethical Globalization Initiative from 2002 to 2010. Mary Robinson served as the UN Secretary-General's Special Envoy for the Great Lakes region of Africa from 2013-2014, stepping down in July 2014 to take up the post of Special Envoy for Climate Change. She continued in this post until the end of December 2015 which saw the successful conclusion of the COP21 Climate Summit and the historic Paris Agreement on Climate Change. In 2016, Mary Robinson served as the UN Secretary-General's Special Envoy on El Nino and Climate.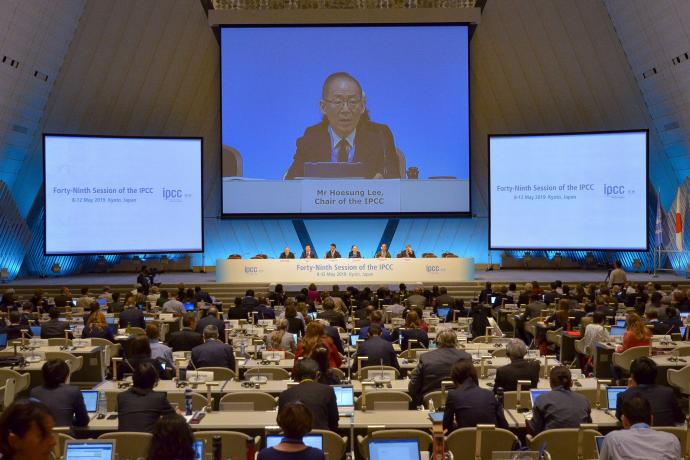 IPCC (Intergovernmental Panel on Climate Change)
IPCC is an intergovernmental organization established by United Nations Environment Programme (UNEP) and World Meteorological Organization (WMO) in 1988, having 195 members of nations and regions.
It produces Assessment Reports about scientific knowledge on climate change every 5 or 6 years and provides them to policymakers. It also released the Special Report on Global Warming of 1.5 ℃ in October 2018, the Special Report on Climate Change and Land in August 2019, and the Special Report on the Ocean and Cryosphere in a Changing Climate in September 2019, and contributes to promoting international countermeasures against global warming.
In May 2019, the 49th Session was held at Kyoto International Conference Center andthe 2019 Methodology Report (IPCC Kyoto Guideline) was adopted, on measuring greenhouse gas emissions of each country, which is essential for implementing the Paris Agreement.