The 8th Inductees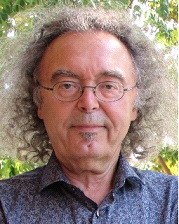 Augustin Berque (Born in 1942, France)
(Professor at the School for Advanced Studies in the Social Sciences [EHESS: Ecole des Hautes Etudes en Sciences Sociales])
Dr. Berque was born in Rabat, Morocco.
He studied geography and Chinese at University of Paris, took doctorate in geography in 1969, received a doctor's degree in literature from Sorbonne University in 1977.
Professor at EHESS since 1979 as Geographer and East Asian Studies specialist.
Since his first visit to Japan in 1969, he has spent over 17 years in total in Japan, taking on posts such as a lecturer at Hokkaido University, visiting researcher at Tohoku University, Dean of Maison Franco-Japonaise, Professor at Miyagi University, and visiting researcher at International Research Center for Japanese Studies. He has greatly contributed to deepening understanding of Japanese culture and studies in France.
Through a profound reading of 'Fudo'(1935) by Watsuji Tetsuro (1889-1960), he presented a theory about ethnicity and trajectivite by combining geography and ontology: the existence of humanity in Japan is chiselled into the country's nature, and the interactive coexistence of the two is indeed Japanese fudo (environmental milieu).
[Publications]
"Vivre l'espace au Japon (A Phenomenology of space in Japan)", "Le Sauvage et l'artifice, les Japonais devant la nature (Japan: Nature, Artifice, and Japanese Culture)", "Etre humains sur la Terre, principes d'ethique de l'ecoumene (Being human on the earth : principles of ecumenal ethics)", "Ecoumene, introduction a l'etude des milieux humains (Ecumene : an introduction to the study of human milieux)", "La Pensee paysagere (Thinking through landscape)", etc.
[Major Awards]
1995 Design Award, Japan Inter-Design Forum
1997 Yamagata Banto Prize
2006 The Appreciation Prize of Architectural Institute of Japan
2009 The Grand Prize 2009 of the Fukuoka Prize
2011 The Japan Foundation Award for Japanese Studies and Intellectual Exchange
2012 Prize in Japanese Studies, National Institute for the Humanities
2015 The Order of the Rising Sun, Gold Rays with Neck Ribbon
He developed his own interpretation of 'Fudo', which is the interactive relationship between humans and nature. Through his groundbreaking philosophical study on fusing geography with the human existence he has immensely contributed to the promotion of the idea of the coexistence between human beings and our natural environment.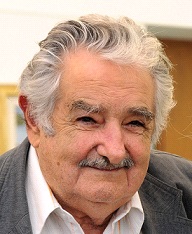 José Alberto Mujica Cordano (Born in 1935, Uruguay)
(Former President of Uruguay)
Mr. Mujica was born in Montevideo, Uruguay.
He was president of Uruguay from 1st March, 2010 to end of February 2015.
He has been described as "the world's 'humblest (poorest)' president" due to his austere lifestyle as he contributed 90 percent of his salary to charity organizations.
He drew attention from the world by his speech at the United Nations Conference on Sustainable Development (Rio+20) on issues including modern globalism encompassing disparity in wealth, consumerism and materialism.
[Major Awards]
2010 Grand Collar of the National Order of Merit [Paraguay]
2011 Grand Collar of the Order of the Sun [Peru]
2014 Order of the Aztec Eagle [Mexico]
2014 National Order of San Lorenzo [Ecuador]
Through his austere lifestyle, warnings against mass consumerism and materialism, and questioning the meaning of true happiness, he contributes to global agreement and raises awareness of environmental issues and the need for conservation activities.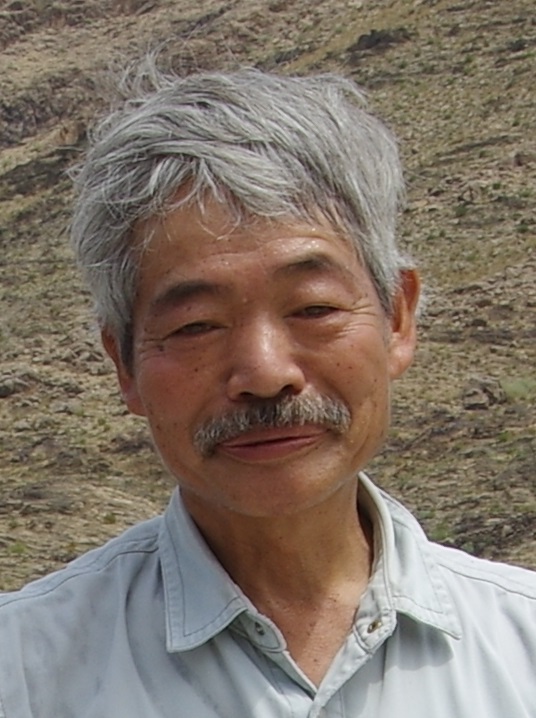 Tetsu Nakamura (Born in 1946, Japan)
(Medical Doctor, Executive Director of PMS (Peace Japan Medical Services)/ Representative of Peshawar-kai in Pakistan and Afghanistan)
Dr. Nakamura was born in Fukuoka, Japan.
He graduated from Department of Medicine, Kyushu University School of Medicine.
He specializes in neuropathic internal medicine, and practices internal medicine and surgery on site.
After working in Japanese hospitals, he arrived at a new post in the North-West Frontier Province of Pakistan (present: Khyber Pakhtunkhwa) in 1984.
He treated Afghan refugee patients and the poor in Khyber Pakhtunkhwa, as well as leprosy.
In 1989 he started treatment in the medically-lacking eastern mountainous area of Afghanistan.
He launched irrigation projects as those who suffered from malnutrition and intestinal infectious disease increased sharply by terrible drought in 2000.
He has been working for revitalization of agricultural villages in Afghanistan.
[Major Awards]
1988 The Foreign Minister's Commendation
1996 The Minister of Health and Welfare Award
2001 The 7th Encouragement Prize, Peace and Cooperative Journalist Fund of Japan
2003 Ramon Magsaysay Award for Peace and International Understanding
2004 Academia Prize (International category)
2004 14th Ihatobu Prize
2010 Commendation by lower house of Afghanistan National Assembly
2013 The Grand Prize 2013 of the Fukuoka Prize
2013 61st Kikuchi Kan Prize
2014 The 1st Shiroyama Saburo Prize by "Ten Tomoniari: 30-year struggle in Afghanistan"
2014 The 4th Literary award of Umesao Tadao Yama-to-Tanken (mountain and exploration)
He has been taking the lead in medical services and irrigation projects in Pakistan and Afghanistan and greatly contributed to the promotion of environmental preservation and resolution of global environmental problems.